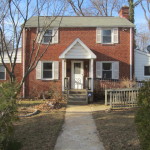 We are sorry to report that this home has been taken off the market. But here are some other listings in the Silver Spring area in which you may be interested. If you do not find what you are looking for please contact me for a custom search.
---
See all Silver Spring Maryland.
(all data current as of 7/21/2018)
Listing information deemed reliable but not guaranteed. Read full disclaimer.