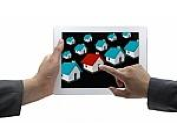 The day when you decide that an apartment or roommates are no longer an ideal living situation and you're ready to make the step to become a first time home buyer is a very powerful feeling! Now that the decision has been made to buy a house, however, it's time to figure out what kind of house that you want to buy, the location and the style. These are a few things that will need to be at the top of your check list!
Finding out what type of home you want is very important as a first time home buyer. Who is going to be living there? Just you, your partner, pets and children? Reaching a decision if you want a single family home, multi family home, condo and co-op is going to be key in what type of home you purchase. Knowing this information is going to help you along with choosing how large you want your first home to be so it can accommodate all the occupants that will be living there.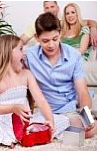 After deciding the type of home you want to purchase, it's now on to deciding how old you want the home to be. Something newer or older can make a difference in the purchasing price of the home. Realtor.com suggests that first time home buyers should consider short sales, forecloses and fixer uppers. These types of home can be purchased at a value to a first time home buyer.
But if you are a busy person maybe a home that is in newer condition and doesn't need that much maintenance is a better choice for you or if you would like to fix up the home to fit your tastes then a fixer upper might be the way to go for you. Always consider all options as you might be surprised what you and your Realtor® will find!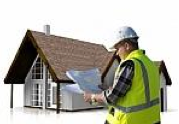 Consider the resale value of your home. There is always a chance in the future that you will sell your home. You might need something bigger, smaller or maybe moving but whatever the case may be having an idea of the resale value of your first home is necessary. This is something that your Realtor® will be able to assist you with by using local reports and data.
Purchasing your first home is an exciting moment in your life! Having an experienced Realtor® is going to provide you support and aid while going through the process of looking and buying your first home.