Our 90-DAY SALE GUARANTEE…proudly presented by the EMA Real Estate Team!
If we don't sell your home in 90 days, you only pay one quarter of the commission.
*We will sell your property within 90 days from the day your property is ready for our marketing campaign".
As a real estate veteran since 1991 in the real estate industry, I have assembled a team of competent professionals as well as a proven system that enable us to sell more houses faster than average Realtors in the Maryland – Washington, D.C. metroplex. 
You can be rest assured that we can sell your property in ninety days or less. It is that confidence that enables us to offer you this guarantee that most Realtors won't make.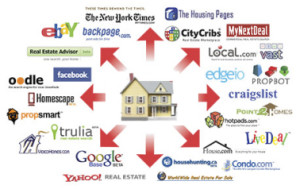 If we haven't brought you a fair offer by day 91, the 6% commission will be reduced by $100 per week (up to 1.5% of the list price) until an offer is received. The final commission is earned when a purchase contract is ratified but deferred until settlement as courtesy of the Broker.
Here are five simple rules governing this offer. (Seller Agreement required)
1). Types of properties: This guarantee applies to residential detached houses, townhouses and condominiums, not to vacant lots.
2). 3 x 3 Location: To determine that the market for such properties at or near the listing price exist, atleast three(3) properties comparable to yours must have "sold" in your area (within 2 miles of your home and in the same city) within the past three(3) months .
3). Pricing Strategy: The listing price shall not be higher than the average price for comparable properties that "sold" in your area (within 2 miles of your home and in the same city) within the past 3 months. Listing price must compensate for any functional deficiency or obsolescence (including if aged more than 50% of it's life-expectancy) of major components of the property such as roof, furnace, central air-conditioner, windows , doors, etc.
4). Condition of Property:  The property must be neat, clean, and all necessary repairs completed before the guarantee period begins.
5). Availability and Accessibility: Property must be available for Buyer occupancy not more sixty days after settlement. It must also be readily accessible (preferably with a lock box) and ready for showing whenever a prospective buyer wants to see it.
Definitions:
"Sold" is defined as a sold property in the 3 x 3 location with contract price within 5% of the listed price.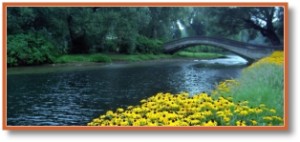 How to Get Top Dollar in Any Market
The best chance for selling your property is within the first seven weeks. Studies show that the longer a property stays on the market, the less the seller will net.
Here are five facts that will help you sell your home quicker than your neighbor.
The Price Fact: Price your home at a competitive market price when you list it.
The Clean Fact: Most people are turned off by even the smallest amount of uncleanliness or odor when buying a home. Sellers lose thousands of dollars because they do not adequately clean.
The Access Fact: Top Selling Agents will not show your home if both the key and access are not readily available. They do not hae time to jump through hoops to bring their buyer to you. The want to sell homes!
The Paint & Carpet Fact: Paint is your best improvement investment for getting a greater return on your money. 
The Front Yard Fact: Your front yard immediately reflects the inside condition of your house to the buyer. 
If you have any other questions or comments on the guarantee or getting top dollar for your home, feel free to contact me at any time.