Hospital
Holy Cross Hospital – one of the largest hospitals in Maryland. It offers a full range of inpatient, outpatient and community-based health care. Specialization in women and infant services, senior services, surgery, neuroscience and cancer. Address is 1500 Forest Glen Rd, Silver Spring 20910.
Library
Silver Spring Library – located at 8901 Colesville Rd in Silver Spring 20910, it provides book discussion groups, job search assistance and children's programs. A meeting room on the lower level and Children's, Adult, Young Adult, Reference, Circulation and Information desks on the upper level. There are 10 computers and wi-fi available plus copies/printers.
Recreation Centers
East County Recreation Center – address is 3310 Gateshead Manor Way, Silver Spring 20904. Features a full -size gymnasium, social hall, exercise/weight room, game room, community room, art room, conference room and front desk and lobby area. Rooms are available for rent.
Gwendolyn E. Coffield Community Center –  at 2450 Lyttonsville Rd in Silver Spring 20910. Provides a wide range of activities for all ages including open gym, arts and crafts,  exercise/leisure classes, preschool programs, area and county-wide sports programs, special events, after school program and a summer children's program.
Good Hope Community Center – at 14715 Good Hope Rd in Silver Spring 20905 provides an all purpose room, gymnasium, lobby and a kitchen facility. During summer months an outdoor Sprayground is available. There are also baseball fields, basketball courts and tennis court.
Long Branch Community Center –  located at 8700 Piney Branch Rd in Silver Spring 20901. Provides indoor and outdoor recreational programs for all ages. Facility includes a gym, social hall, art room, lounge area with games, kitchen, meeting room, community room and exercise/weight room.
Parks
The community of Silver Spring offers more than 50 parks in the area. They range from playground and multi-use areas to trail heads. Most offer children's areas while others offer tennis courts, ball fields and picnic shelters. Many include trails, ponds, recreation centers or indoor swim centers. Contact EMA to help pinpoint the parks in the area you are interested in buying for more information.
Restaurants
Over 150 restaurants offering the greatest cross section of cuisine in any central business district of its size. Some of our favorites are detailed below.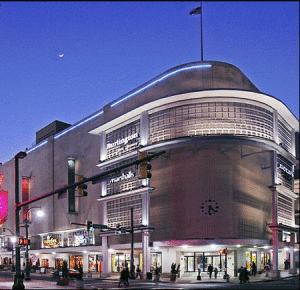 Shopping and Malls
City Place Mall – 8661 Colesville Rd in Silver Spring 20910. An enclosed atrium style shopping center. Here you can find family and community events, fashion shows, educational exhibits and shopping and dining.
Shopping opportunities abound. Over 416 shopping and services are located in Silver Spring. Everything you can imagine. Contact EMA to help pinpoint the shopping and/or malls in the area you are interested in purchasing a home for more information.