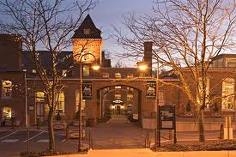 Ellicott City Maryland was established in the late 1700s as a flour mill town. This small town has survived several disasters, including Hurricane Agnes in 1972, to become a charming Baltimore suburb. Today, Main Street features many local antique stores, art galleries, and specialty shops. Ellicott City Maryland real estate is home to the oldest railroad station in the country, which today is honored as the B&O Railroad Station Museum.
Ellicott City Maryland real estate is a smart investment. Home prices in the Baltimore area have been going up considerably in recent years. And with its small town atmosphere and easy commute to Baltimore, Ellicott City Maryland real estate is some of the area's most desirable.
Below I have provided you with open house information for Ellicott City. There is also an interactive map of Ellicott City showing homes for sale. If you don't find what you are looking for here, feel free to contact me with all your real estate questions.
See all Ellicott City MD.
(all data current as of 10/22/2018)
Listing information deemed reliable but not guaranteed. Read full disclaimer.