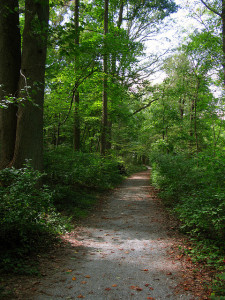 Located within Prince George's County and a suburb of Washington, D.C. is the city of Greenbelt Maryland. Four major highways intersect in Greenbelt including the Baltimore-Washington Parkway and the Capital Beltway. You will find easy access to the Metro Rail system and a station for the New York to Washington high speed metroliner. Three major airports served the area around Greenbelt and are located less than 30 minutes away. Residents of Greenbelt have easy access to commuting options.
Residents of Greenbelt Maryland have access to extensive cultural and recreational facilities. Greenbelt operates one of the finest small city recreation programs in the country. There are two recreation centers, a community center, an indoor and outdoor swimming pool, a fitness center, extensive ball fields, 23 playgrounds, 190 acres of parkland and a 1100 acre National Park (Greenbelt National Park).
In 1937, Greenbelt Maryland was the fist of three planned garden towns built and owned by the U.S. Government during Franklin D. Roosevelt's administration. Today, it has grown past the "Old Town" into a thriving and vibrant area for residents. With a variety of schools serving the area, it will be easy to find the education you require for your children.
Below I have provided you with open house information for Greenbelt. There is also an interactive map of Greenbelt showing homes for sale. If you don't find what you are looking for her, feel free to contact me.
[idx-listings linkid="117067″ count="10″ showlargerphotos="false"]