Many real estate agents simply list their seller's home in the local Multiple Listing Service put a sign in the yard and pray the property sells. That "old school" tactic may have worked in the old days, but that's no longer the case. We use the new "3Ps." Preparation, Price and Promotion.
Preparation – staging and photography. Having your home staged and professional photos so your home can be represented to best attract buyers is what sets the difference between a real estate brokerage that cares, versus one that just wants to sell your home to the first person that comes along.
Price – pricing your home to avoid Limbo Land, a place where homes sit on the market indefinitely. Some people think they should price their home well above the market, in hopes people will make an offer, or negotiate down to the real price. Others think they should price the home just above the market, in hopes of fetching a few extra dollars.
Promotion – marketing your home to get your home found online and generate buyer interest. Have you heard this quote before? P.T. Barnum, of the Barnum & Bailey Circus, once said, "Without promotion, something terrible happens… Nothing!" And P.T.'s statement is 100% true in the world of home selling.
In this day and age, you have to market your home aggressively online, using the latest marketing tactics and technologies to promote your home directly to potential buyers.
76% of home buyers drove by the home after viewing it online
If you're looking for a real estate professional to help sell your home, here are 3 questions you can ask them to see if they have the marketing chops to promote your home in today's digital age:
What does your social media marketing look like?
What steps will you take to drive traffic to my property online?
What's your online marketing advertising budget for my property?
During our appointment, you'll see exactly how we'll market your home online to generate buyer interest and potential offers. According to NAR (National Association of Realtors) 92% of potential buyers begin their search online.
In 2015, 44% of home buyers found the home they purchased on the internet.
Our Digital Property Marketing Plan includes a Pre-Launch Sequence design to see the marketplace, optimize for SEO, and get the best possible first impression on the market. We use our advanced knowledge of SEO, PPC, and social media, as well as a hefty advertising budget, to get your home found online so you can attract more buyers and potential offers.
Step One: Pre-MLS Marketing
We use a unique pre-MLS marketing process that gets your home online quickly as a "Coming Soon" listing before it even goes into the MLS.
Your home is posted on our website with its own custom landing page and then it is syndicated to social media sites.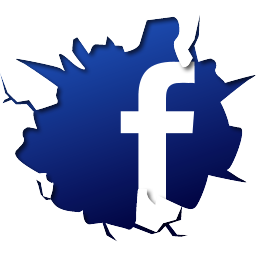 A "Coming Soon" announcement is sent out to our existing database and we place a "Coming Soon" ad on Facebook to target buyers in your area.
We place an ad on Craigslist and we add your home to Zillow when then syndicates to around 30 other national listing sites including Trulia.com.
We also do a quick marketing video tailored as a "Coming Soon" to get your home onto our Youtube channel as soon as possible.
35% of home sellers want an agent to market their home and find a buyer
Step Two: Post-MLS Marketing
Once your home is listed in the MLS, we follow up to make sure it is listed and enhanced on national listing sites such as:
AgentMarketing (custom single property websites)
Re/Max.com (affiliate site fed by the mls)
Realtor.com (third-party site fed by the mls)
Homes.com (third-party site fed by the mls)
Zillow/Trulia (third-party sites with manual setup on Zillow)
For more information about online listing marketing sites, check out Our Syndication Hub page.
Detailed document about our extended marketing plan here: Seller's Corner: 25 Steps from Listing to Sold.