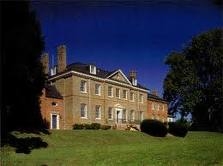 Bowie Maryland was originally the site of a small railroad town dating back to the 1800s. Today, it is the largest city in Prince George's County. Yet its long history is still evident in the many historic landmarks and buildings that still populate Bowie Maryland. Belair Mansion, built in the 1700s and home to two former Maryland governors, is listed on the National Register of Historic Places. In addition, the Belair Stable, once the home of Triple Crown winners Omaha and Gallant Fox, now operates as a 2-acre museum attracting visitors and Bowie homeowners alike.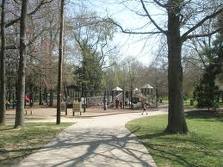 With a motto of "growth, unity, and progress," it's not hard to see why Bowie Maryland real estate is flourishing. New businesses, hotels, and homes are continually being built. And since its completion in 2001, Bowie Town Center has been a major attraction. Bowie Maryland is also home to seven golf courses, a minor league baseball team called the Bowie Baysox, a radio and television museum, and Bowie State University. And with easy access to Washington, D.C., Annapolis, and Baltimore, as well as a low crime rate, Bowie Maryland is especially popular with commuters, families, and retirees.
Below are some homes for sale in or near the Bowie area. Newest homes for sale in Bowie are listed first. Click on each home for more details.
See all Bowie, MD.
(all data current as of 10/22/2018)
Listing information deemed reliable but not guaranteed. Read full disclaimer.
If you don't find what you are looking for here, feel free to contact me at any time with all your real estate questions.