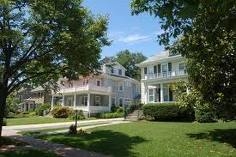 The area known as Chevy Chase bisects the Washington, DC – Maryland border; each side is characterized by a unique identity.
Chevy Chase, Maryland is an affluent Washington, DC suburb located in Montgomery County. Although Metro service is available in the neighboring DC community of Friendship Heights via the red line, Metro's planned purple line will eventually provide more direct service to Chevy Chase, MD real estate.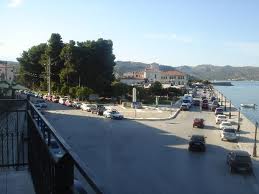 Chevy Chase, Maryland real estate dates back to 1725, when a 560-acre parcel of land belonging to Colonel Joseph Belt was named "Chevy Chase." That parcel, along with many others, was eventually purchased by a Nevada senator and his partners; the group planned to turn the previously unincorporated farmland into a charming, pedestrian-friendly community that would serve as a tranquil escape from the hustle and bustle of downtown Washington, DC. Like many DC suburbs, however, the development of Chevy Chase, Maryland real estate was irrevocably influenced by the growth of the capital's streetcar system in the late 1800s and early 1900s. Today, former farming byways like Brook Mill Road and Bradley Lane are now busy thoroughfares, and Chevy Chase's population is booming. 
Because of the wealth of amenities located on Chevy Chase, Maryland real estate, the neighborhood is highly desirable to everyone from young couples to retirees. Families in particular are drawn to Chevy Chase, Maryland real estate thanks to community's large selection of public and private schools; the Montgomery County public school system has repeatedly been recognized as one of the nation's best. But just as many commuters choose to invest in Chevy Chase, Maryland real estate, which allows them to live just a short distance from the numerous job opportunities of downtown Washington, DC and nearby Baltimore. Add to this the vibrant shopping district of Friendship Heights and the abundant restaurants of neighboring Bethesda, and it's not hard to see why Chevy Chase, Maryland real estate is so appealing. In fact, the Bethesda–Chevy Chase Business District is widely known as a thriving retail and commercial nucleus anchored by several federal complexes, four shopping malls, and eleven hotels.
Since its earliest years, Chevy Chase, Maryland real estate has been some of the county's – and the state's – most in-demand.
Below I have provided you with open house information for Chevy Chase. There is also an interactive map with homes for sale. If you don't find what you are looking for here, feel free to contact me with all your real estate questions.
See all Chevy Chase, MD.
(all data current as of 10/22/2018)
Listing information deemed reliable but not guaranteed. Read full disclaimer.