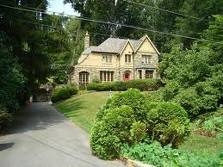 Although Silver Spring Maryland has always been desirable to those looking for homes in the Washington, D.C. area, downtown Silver Spring has become even more popular since undergoing something of a renaissance over the last few years. Silver Spring real estate owners now have access to a wide variety of shopping and dining establishments ranging from national chains to family-owned businesses. The Arts have also thrived. The reopening of the Silver Theatre, renamed AFI Silver, has made the city a mecca for independent films. The city now hosts a documentary film festival, Silverdocs, that has become a major draw for Silver Spring Maryland real estate owners and tourists alike. But perhaps most importantly, this transformation has brought significant employment opportunities to the city's residents. In 2003, Discovery Communications completed its corporate headquarters adjacent to the Silver Spring Metro station. The National Oceanic and Atmospheric Administration and the American Nurses Association also call Silver Spring Maryland home, providing jobs not only to area residents but also to commuters from adjacent suburbs.
Outside of the downtown area, Silver Spring Maryland is characterized by a variety of home options, from pre-World War II homes to new developments. Many families tend to live in these neighborhoods, which are served by the nationally known Montgomery Blair High School. Four libraries are also located on Silver Spring real estate, as is the Takoma Park/Silver Spring campus of Montgomery College. Today's parks in Silver Spring have more than just grass and trees. Many include playgrounds, ball fields, basketball courts, tennis courts, picnic areas, trails, ponds, recreation centers or indoor swim centers.
In short, with its many amenities, excellent educational system, and wide range of living environments, Silver Spring real estate is ideal for everyone from commuters and students to families and retirees.
ICC/MD 200 The ICC is now open between I-370 and MD 97 (Georgia Ave)/MD 28
Download our Silver Spring Restaurant Guide – Cafe' & Coffee Shops, American and Ethnic, Ice Cream & Desserts
Below are some homes for sale in or near the Silver Spring area. Newest homes for sale in Silver Spring are listed first. Click on each home for more details.
See all Silver Spring Maryland.
(all data current as of 10/22/2018)
Listing information deemed reliable but not guaranteed. Read full disclaimer.
If you don't find what you are looking for here, feel free to contact me with all your real estate questions.