First impressions make a significant impact on a buyer's decision-making process!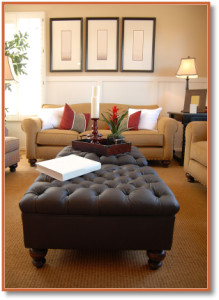 Once your home goes on the market, it becomes a product. Home Styling or Staging simply allows you to highlight the best of your home and de-emphasize its flaws. It's not about decorating, but actually turning your home into a model, to appeal to the broadest range of prospective buyers. The goal is to make people feel like they could live there, and the best way to do this is to "neutralize" the surroundings.
Watch the video below for tips on how to set up your home for the selling process.
On this page we have provided several more videos with tips on preparing your home for sale. Using our RE/MAX "Are You Fit to Sell" program will help eliminate any hesitations for buyers regarding your home.
If you have any questions or comments about getting your home Fit to Sell, feel free to contact us using the form below.