Steps to the Settlement Process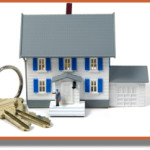 After you find a home and submit an offer to purchase, the final hurdle you will jump is the settlement or closing. This is the final legal process that makes your dream home all yours. Here we will outline some of the steps to getting your keys.
Open Escrow. Usually a neutral third party named to hold any monies and documents related to the transaction until the day settlement occurs. This prevents both the buyer and the seller from getting ripped off during the transaction.
Title Search and Obtain Title Insurance. A process usually performed by a title company where they do a background search on the property to ensure there are no liens or other claims to the property. This ensures you, the buyer, a clear title to the home you are buying.
Find an attorney. If your closing company is not an attorney you can option to hire a real estate attorney to review your real estate contract.
Negotiate Closing Costs. When buying a home the mortgage company and/or title company will charge fees. It is your responsibility to review these fees to make sure they aren't inflated and other "junk" fees have not been added.
Home Inspection. Although not required it is a smart and often inexpensive investment to make sure that the home you are buying is in good working condition with no major issues. Seek a professional home inspector to do the inspection. You can also set a contingency that the purchase will only continue after the completion of a satisfactory inspection.
Pest Inspection for Wood Destroying Organisms (WDO). This inspection is often required and a good idea. A pest company or specialist will come out to the property and inspect for Termites and other wood-destroying pests. Often if any issue is found, the financing company will insist it be fixed before going to closing.
Renegotiate the Offer. After receiving the home inspection and WDO reports, you may have the opportunity to renegotiate the offer depending on the results of those inspections. If you had set these as contingencies, you may also decide to back out of the purchase deal completely without any penalty.
Lock your Interest Rate. Seek the advice of your mortgage professional on when to lock in your interest rate. A good loan officer will keep an eye on the rates for you and give you a suggestion on when to lock.
Remove Contingencies. Any contingencies, such as mentioned above, made on the purchase offer must be removed in writing. The sooner you can remove the contingencies, the happier your seller will be.
Funding Escrow. You began escrow by turning over an earnest money deposit. This deposit is often used toward the down payment on your home. You will need to further fund the escrow by turning over the rest of your down payment and by paying any fees or closing costs required.
Final Walkthrough. Just before closing you will need to perform the final walkthrough. Here you will do a final inspection of the home to ensure there is no damage that has occurred since you submitted your offer and to make sure nothing was removed from the home.
Sign the Papers. Finally, it is time to sign the papers. Make sure to take your time and read everything completely. Don't feel pressured to hurry through the process. These papers are legally binding and will stand for as long as you own the home.I can answer any other specific questions you may have that were not covered in the content above.